You are welcome here.
Affirming and compassionate psychotherapy for individuals and families from all walks of life.
About
I am a Licensed Clinical Social Worker with over seventeen years of clinical experience. I enjoy working with adolescents, adults, and families of all kinds. My initial focus as a therapist is on building a trusting relationship, and creating the kind of environment in which each client feels seen, heard and accepted however they might show up. Areas of specialty include depression, anxiety, trauma (current and past), self-esteem and identity issues, disordered eating and eating disorders, and family conflict. I particularly enjoy working with adolescents and millennials as they transition into adulthood. I am LGBTQ+ embracing and affirming. I am also proficient in Spanish and work with many bilingual individuals and families. I received my Masters of Social Work from Florida State University and am fully licensed in the state of Texas. I am trained in Eye Movement Desensitization and Reprocessing (EMDR), a method effective in treating trauma and many other issues such as anxiety, phobias, and depression. In my work, I integrate a variety of clinical approaches to meet the unique needs of clients. I am strengths-based and collaborative, drawing primarily from attachment theory, Shame Resilience theory, as well as Acceptance and Commitment Therapy (ACT). Most often my work involves walking alongside clients who might be grappling with difficult life situations, perhaps feeling "stuck" in unhealthy patterns, to help them find a way forward that makes sense and feels right. My guiding principles, personally and professionally, are connection, curiosity, vulnerability, acceptance, and compassion for self and others. A native of South Florida, I found my way to Texas in 2016 and live here with my husband and three children. Outside of the office, my loves are family, music, travel, plants, pie, and anything Star Wars.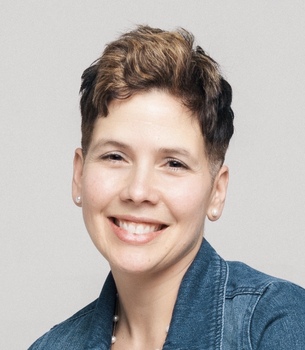 Nicole Suarez-Bronfman
MSW, LCSW
Services
Anxiety
Depression
Trauma
Family Conflict
Disordered Eating and Eating Disorders
Self Esteem
LGBTQIA+
Perfectionism
Millennials
Parenting
Communication Issues
Bilingual Spanish-English
Approaches
Cognitive Behavioral Therapy (CBT)
Eye Movement Desensitization & Reprocessing Therapy (EMDR)
Acceptance and Commitment (ACT)
Shame Resilience